INTEGRATING
TECHNOLOGY INTO
HIGH-END RESIDENTIAL
HOMES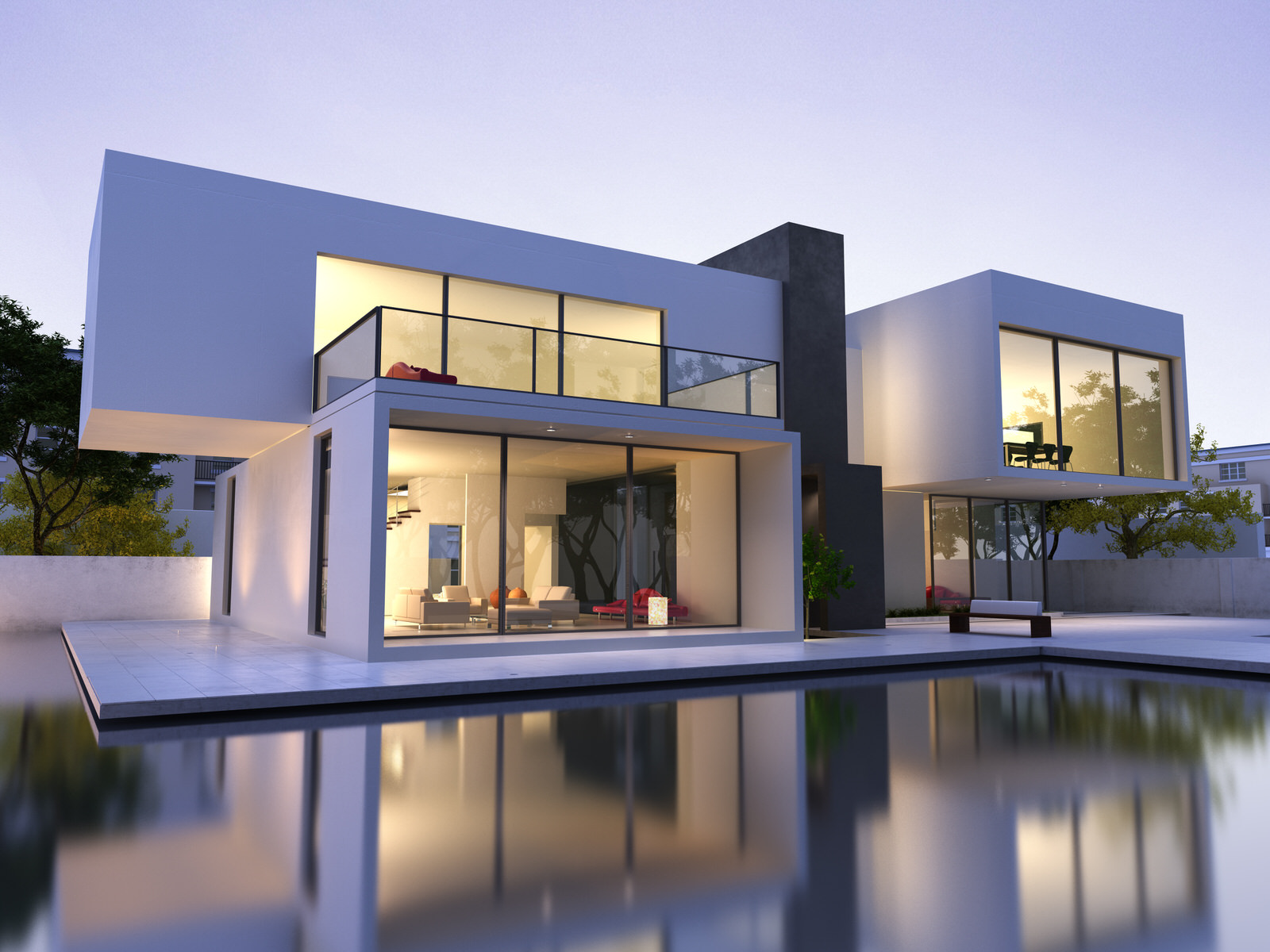 We're experts in Smart Home Technology, so you don't have to be.
We are experts in home automation and smart home system design and are hugely experienced in the planning and installation of multi-room audio systems, home cinemas, lighting control, smart home security and heating control. All of these services are connected over a robust, secure and fast flowing home network.
If you're thinking about a home extension, renovation, refurbishment, or even a new build/self-build project, the chances are you are probably thinking about some form of Home Automation. But where do you start?
Smart Home Automation in London, Surrey and Berkshire
What is smart home automation? Imagine arriving home to find the smart lighting has turned on as you approach the door. As you unlock the front door the smart home security system automatically deactivates the house alarm. Using a simple spoken command, your television is switched on to your favourite channel and the oven has already been pre heated from your phone. This is smart home automation, delivered over a secured home network and is no longer the prediction from a 1980's movie, but the simple reality of the modern day smart home.
Simplify your life at home through Technology
At Luxe Smart Homes we can transform your home in to a modern day smart home, with technologies to simplify and enhance your lifestyle. You can enjoy your music in any or every room through our multi-room audio system; experience different lighting scenes from a single keypad for different times of the day through our lighting control systems; control the heating system from your smart phone when you are away from the property or receive alerts when your smart home security system detects motion outside your property. We are Smart Home installers based in London and have enabled our clients to experience these benefits of Home Automation. Learn more about our services here.
About Luxe Smart Homes
What We Do?
We design, install and maintain Home Automation systems, which deliver smart home solutions for high-end residential properties.
Where We Work?
We serve large parts of London, including Kensington, Chelsea, Hampstead, Belsize Park, St John's Wood, Chiswick, Richmond and Wimbledon. We also cover all of the surrounding home counties such as Surrey, Berkshire, Buckinghamshire, West Sussex. For projects further afield, we have to prequalify your requirements.
Who We Work With?
We work with Architects, Interior Designers, Main Building Contractors, Property Developers and Private Clients.
Our Process
To ensure we deliver to you a Smart Home Automation system that enriches your lifestyle we follow a ten step process. Each stage ensures that nothing is missed and everything is considered during a home renovation. Click here to learn more…
Our Values
What makes us different from other Home Automation Installers? We believe in delivering a White Glove Service, Highest Levels Of Integrity, Passion For Technology and our enthusiasm for Problem Solving. Click here to learn more…
Home Audio Systems
We install audio systems enabling our customers to listen to music in as many or all of the rooms in their property. Click here to learn more.
Home Networks
All Smart Homes are built on a reliable and robust home network which reaches every room for fast internet experiences. Click here to learn more.
Home Cinema
We create bespoke Cinema Rooms where you will feel the big screen come to life through vivid displays and immersive sound. Click here to learn more.
Smart Home Integration
We specialise in designing and installing Home Automation Control systems that bring all your technology into one simple and easy to use platform. Click here to learn more.
Smart Home Lighting
We install Lighting Control systems that allow you to create different scenes for 'Mood Lighting' and scheduling when you're away. Click here to learn more.
Smart Home Security
We install 4K video cameras and Door stations giving you the ability to view the footage on your mobile device from wherever you are. Click here to learn more.
PHONE
EMAIL
OUR ADDRESS
Luxe Smart Homes, 136 High Street, Esher, Surrey, KT10 9QJ
OPENING HOURS
Monday 8am - 8pm
Tuesday 8am - 8pm
Wednesday 8am - 8pm
Thursday 8am - 8pm
Friday 8am - 8pm
Saturday 8am - 1pm
Sunday Closed